Gianni Vancini – Thursday, August 23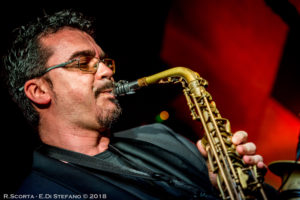 Gianni Vancini. He is considered the Italian ambassador of contemporary jazz and in the USA his song "Grapes" has recently reached the first places in the American Billboard ranking.
He has been in tour with Umberto Tozzi since 2002 and boasts collaborations with many internationally renowned artists.
Accompanied by Stan Sargent, Al Jarreau's historical bassist and Michele Bonivento on keyboards and hammond, the Venetian artist is present in many bands both in Italy and abroad.