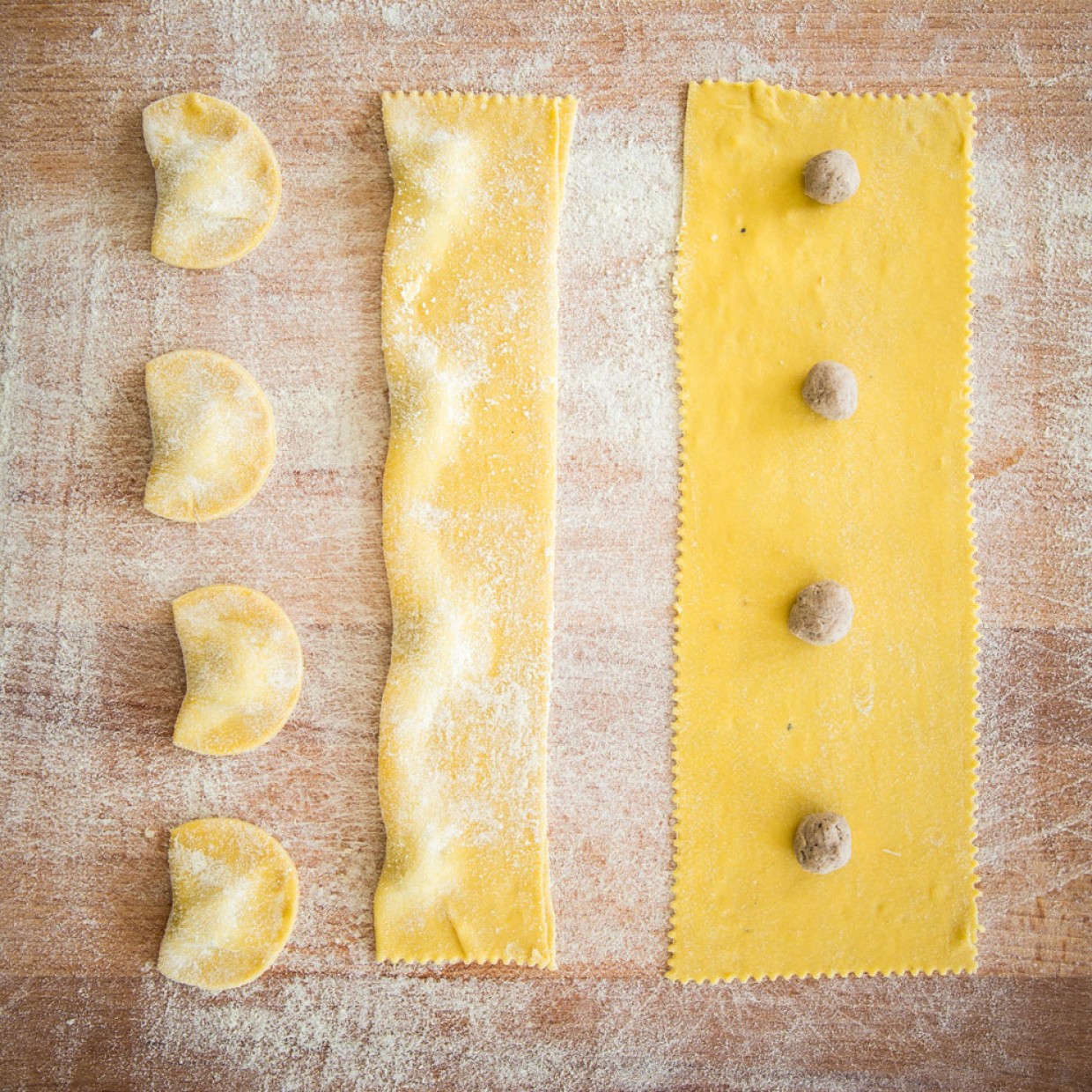 KITCHEN
Our dishes follow the rhythms of nature, season after season, as they did in the past. 
For this reason we do not offer you a printed menu from which to choose; but every day, we prepare the fresh ingredients from our garden and the woods around us to give you the best, freshest menu possible. We prepare each of our dishes with the same love and dedication we perceived as children in the plates brought to the table by our grandmothers from whom we derive constant inspiration in the kitchen. On a daily basis we roll out our fine dough to make fresh pastas, ravioli, tortellini, lasagne, tagliatelle and gnocchi which accompany our delicious sauces of vegetables, duck, rabbit, beef, or pesto. 
Home made fresh bread dough is left to rise, and is then baked every day producing a fragrant and beautifully balanced warm bread for our guests to eat.
 We have also renewed some local family culinary traditions of boiling and deboning the hens to make our chicken in 'soar', sometimes with pumpkin or asparagus, according to the season. All our animals are treated with care and we produce top quality meats, sausages and salumi from pigs, chickens and rabbits reared on our land. A popular starter we always suggest trying is our breadboard of cold cut meats and salumi with cheeses from a local dairy, served with home made bread and pickle or jam. 
We pride ourselves in being able to share a tranquil atmosphere, genuine aromas and flavours, a good glass of wine and friendly service.
see the menu
book a table