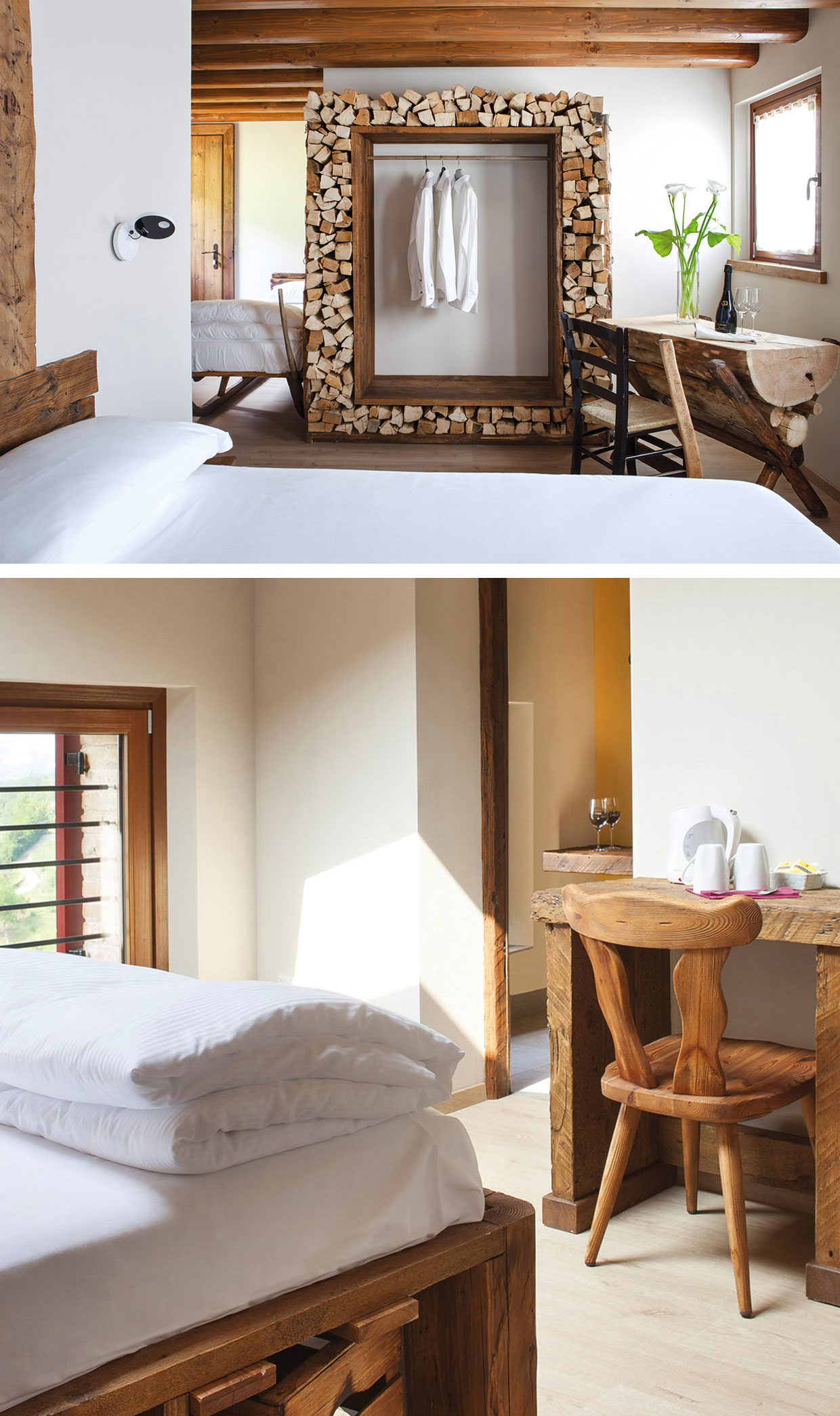 ROOMS
book a room
Cà Piadera comes from the recovery of a nineteenth-century farmhouse, finally restored with care and attention to detail, respecting nature and whenever possible with the re-use and recycling of natural materials such as wood and stone.
The seven rooms of various types, are "themed" and dedicated to the professions of the past: each one different from the other, welcoming our guests with warmth and maximum comfort.
The Farmhouse is located on a natural terrace with open views over the vineyards below and the sweet Treviso hills. Enjoy this view from the garden whilst having breakfast or sipping a glass of our Prosecco Superiore DOCG, It's an experience that can't be missed.
An ideal place to relax whilst surrounded by nature, it is also the perfect starting point for excursions: Vittorio Veneto, Follina, Bassano del Grappa, Asolo..
Mountain biking, hiking and horseback riding, hang gliding and kite surfing on the lakes, with historical trails and stories of the Great War and Palladian arts and architecture all of which contribute to make this area increasingly appealing to both tourists and italians alike.
Easy to reach from the exit of the 'A27 of Vittorio Veneto, Cå Piadera is also a place to stay for those on business who want to give themselves a pleasant rest in a beautiful room with the possibility of eating traditional but "revisited" dishes from the kitchen and tasting excellent Prosecco DOCG of our own production.
What can we say about our position, halfway between the sea and the mountains? The Ampezzo Dolomites are only an hour away and Venice and it's coast only 50 minutes on the motorway..
A special place with many things to try… a place where dreams become reality.
All rooms are equipped with private facilities, air conditioning, satellite TV, tea/herbal tea making area
Breakfast: from 7,00 until 10,00
Check in from 14,30 until 20,00 – Check out before 11,00
Daily cleaning: if the room is vacated before 11,00
Reductions:
Children free from the age of 0 to 3 in parents room, without occupation of other beds
Small camp beds are available at a cost of 10 € a day (for children up to 2 years old)
Credit cards accepted: Visa, Cartasi, Diners, Master Card, Bancomat, American Express
Cancellation of reservations:
up until 15 days before arrival: 0%
from 14 days until 7 days before arrival: 25%
from 6 days until 24 hours before arrival: 50%
after: 100%
Prices a day per room, Bed & Breakfast, for the year 2018
Room type

Low season

Middle season

High season

Double room single use
1 Guest

75,00 €

85,00 €

95,00 €

Double room
2 Guests

95,00 €

110,00 €

135,00 €

Triple room
3 Guests

120,00 €

130,00 €

155,00 €

Quadruple room
4 Guests

130,00 €

150,00 €

180,00 €

Two communicating double rooms
(shared bathroom) - 4 Guests

175,00 €

195, 00 €

215, 00 €
These prices are including tax (10% VAT), parking, air conditioning, buffet breakfast and entrance to the outdoor pool.
Tourist tax excluded (1€ for each person / day for stay up to 5 days; children excluded)
LEGEND
LOW SEASON : 7/1 – 28/2 and 1/11-31/12 except: Immaculate Conception (7,8,9/12/18) , Christmas (23-26/12/18)  and New Year's Eve (28/12/18 – 1/1/19)
MIDDLE SEASON:  from 1/3 to 30/3; from 4/4 to 30/4, from 1/10 to 31/10
HIGH SEASON: from 1/5 to 30/9; Immaculate Conception, Christmas and New Year's Eve until 6/1/2019; from 31/3 to 3/4
During July and August, in the weekends,  you have to reserve at least two nights.