Annastella Camporeale & Marco Dirani – Thursday, April 24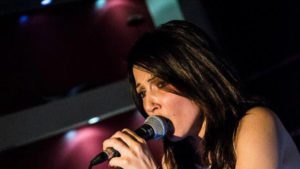 Annastella Camporeale, singer and chorister, currently busy in the Fenomenale tour by Gianna Nannini, inaugurates the musical season of Ca 'Piadera together with Marco Dirani, bassist who in recent years has accompanied, among others, Annalisa Scarrone and Umberto Tozzi.
Bass and voice blend together alternating their peculiarities and harmonic-rhythmical sounds.
The repertoire draws on the successes of Italian artists who both have come together for collaborations along their musical journey,
without renouncing the pop and soul that have always characterized Annastella Camporeale in her solo career.